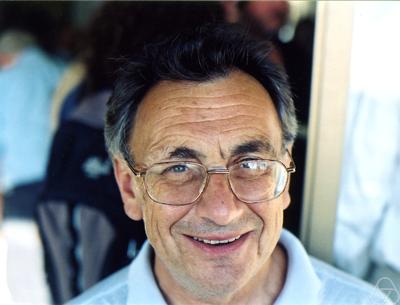 Very sad news today: Grisha Mints has died. He was born June 7, 1939 in Leningrad (now St. Petersburg). He received his education in mathematics at Leningrad State University under N. A. Shanin, and held positions there, at the Steklov Institute in Leningrad, and then, from 1980-1991, at the Estonian Academy of Science in Tallinn. In 1991 he joined the Philosophy Department at Stanford University, where he also held courtesy appointments in computer science and mathematics (since 1992 and 1997, respectively). In 2008 he was elected to the Estonian Academy of Sciences, and in 2010 named a fellow of the American Academy of Arts and Sciences.
Grisha was a force in logic, especially in proof theory. His early work centered on systems for automated theorem proving, where he contributed significantly to the development of Maslov's inverse method, resolution, and the relation between the two. He made major contributions to general proof theory, non-classical logics, constructive mathematics, program verification, and proof mining. He was the leading expert on Hilbert's epsilon calculus and the substitution method approach to the proof theory of strong subsystems of arithmetic. In addition to over 200 papers, he wrote two introductory books on modal and intuitionistic logic, and some of the early papers from his days in the Soviet Union were collected in his Selected Papers in Proof Theory.
I'm grateful to have had many beautiful interactions with Grisha over the years. The logicians at the TU Vienna had close contacts with Tallinn in the late 80's and early 90's, and I had the good fortune to meet Grisha then. While at Berkeley and Stanford, I attended a couple of his classes. He was a demanding teacher, but I learned a lot. I often visited before I taught at Stanford, and a few times since I've left. Whenever I did, he would ask me what I was working on, and he'd acknowledge what I'd said with a smile and a sideways nod and "um-hmm." Often he would then tell me about some obscure, usually Soviet-era, book or paper that addressed all the problems and questions I had. Then came the part where he'd tell me about his current work, and I would struggle to keep up. I'll always fondly remember those visits. He was a wonderful, generous teacher and colleague.
UPDATE: Memorial notice from Stanford's department chair Lanier Anderson.